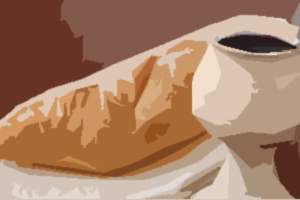 Every first Sunday of the month we celebrate the Eucharist or the Holy Communion. The central message of this sacrament is the love of God. God's love is constant and freely expressed through Jesus Christ. Or as John's Gospel proclaimed: "God so loved the world …" (John 3:16). In John, the Messiah comes on a mission to bring love and new life (John 10:10).
More, to participate in the Eucharist, we must remember that Jesus taught his disciples saying – "As I have loved you, love one another." (John 13:34)
So to take this bread and this cup, and remember that God loves us in Christ, but God through the communion God also sends us to love and serve others in your name.
Amen!