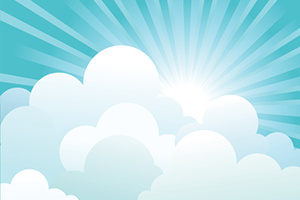 We have reached the end of 2012 and prepare for a new year. Some might remember the old saying: "There is nothing new under the sun." But a perspective like this, that "There is nothing new," can easily lead to apathy or cynicism or both.
New things that in turn lead to a new experience or reality is a common theme in the Bible. We hear about new orders, new deals, new people, new earth, new heavens…
The book of Revelation's has the Lord Jesus Christ say: "I make all things new." The writer of this book, John of Patmos, looked ahead and saw, and embraced, a new heaven and a new earth.
Therefore, with the coming of a new year, let us hold firmly to the limitless possibilities of hope and faith. A new year offers a fresh start. So, with excitement and joy, go into 2013 relying on "He that sitteth upon the throne," and Jesus' words: "Behold I make all things new." (Revelation 21:5)
Amen!